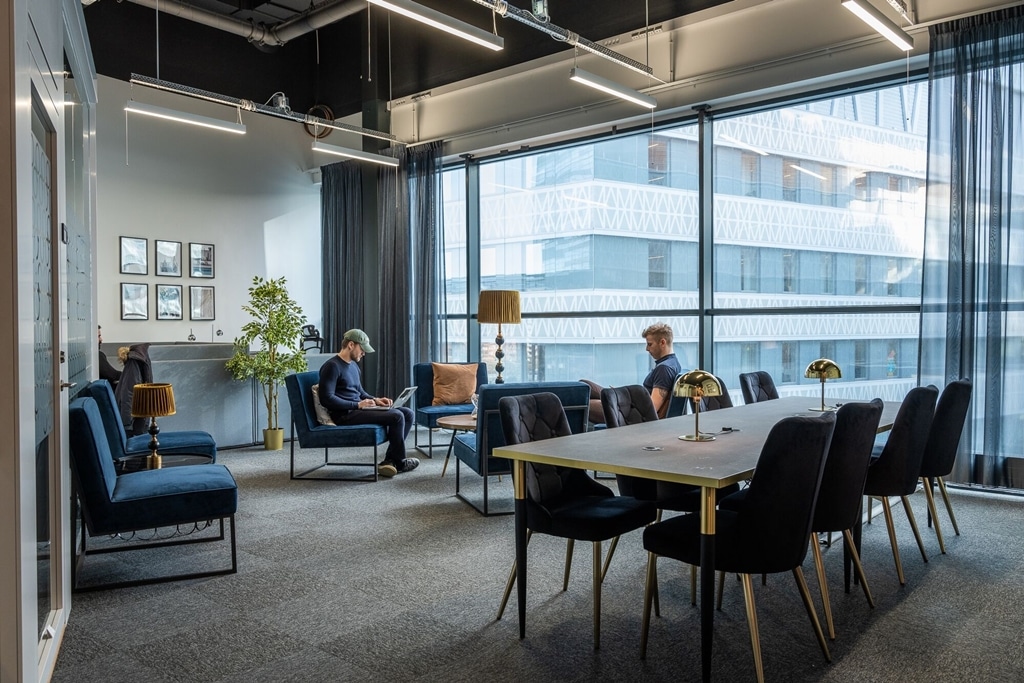 A long-term solution
Quick Office provides Office Large for companies seeking a dedicated workspace with exclusive surfaces and areas that are not shared with other companies. This service offers a classic office setup with an added level of personalized support. Your company can enjoy the privacy of its own workspaces, restrooms, meeting rooms, and kitchen facilities, along with access to all the amenities and services of our reception area and office attendants. Our team is here to assist you with tasks such as receiving mail and directing guests.
 
Office Large is a permanent solution that helps you and your company feel at home and comfortable in premises that suit the needs and requirements you have in a modern office. We do not have multi-year contracts with automatic extension, with us as a member you choose a contract period that suits you and your company.
All inclusive
As a tenant of an Office Large solution, you don't have to think about anything practical. We make sure that everything works, from connection to contracts for electricity and heating. The important thing for us is that you feel at home in our premises and can focus on the work you have to do.
 
A few steps outside the office, there is also access to the community and the opportunity to network with our other members who are connected to your company. We arrange events, networking meetings and recurring breakfasts to provide the opportunity to be inspired or find new collaborations with other members.

We offer Office Large at Bromma, Kista, Danderyd and Eden Hyllie.