Work at our workspace in Fuengirola
Located on the sunny Spanish coast with excellent opportunities for both work and relaxing leisure, you will find our only workspace outside of Sweden. In Spanish Fuengirola, you can enjoy the sea, the sun, and the warmth, while making the most of your workday on our comfortable premises. Book an office space, call a meeting, or why not register a business address with us if you plan to stay in the sun.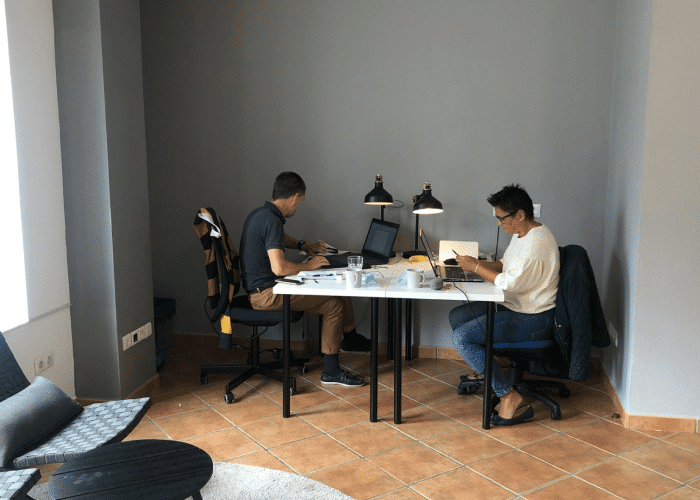 Spaces
Coworking spaces in modern premises
In our coworking flex areas, you share a workplace with other entrepreneurs and make use of shared premises and equipment when you need them. Renting coworking flex means you get a lower cost compared to renting fixed workplaces in office rooms for all employees. It gives you more flexibility and freedom, and you only pay for what you need.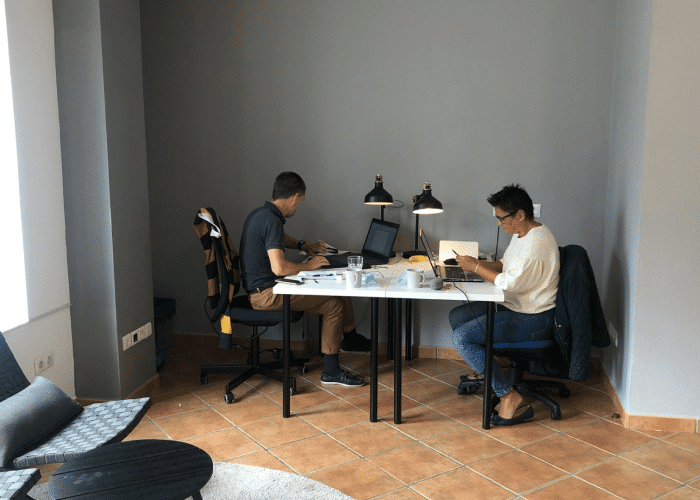 Meeting rooms from 1 hour and up
At Quick Office in Fuengirola, you can book meeting rooms in light and modern premises. Here we offer two different meeting rooms, with space for up to 10 people.

Outside the meeting rooms you have facilities for breaks, mingling, and group work – perfect for group sessions, product launches, or a kick off.

Welcome to Quick Office to book your meeting or conference rooms in Fuengirola! Contact Fredrik Carlqvist for booking, at +46 725 73 68 00 or email fuengirola@quickoffice.se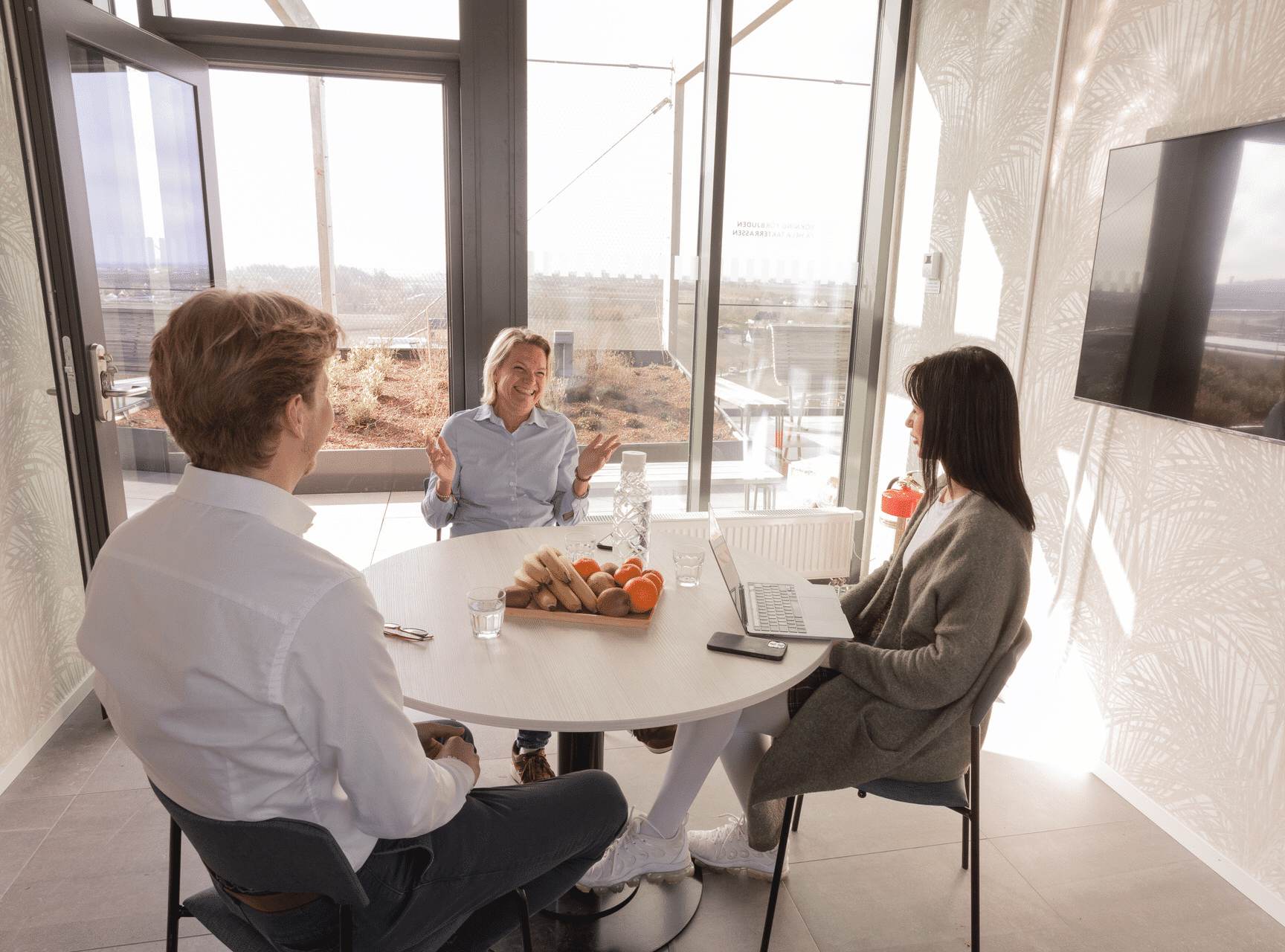 Contact information
Address:
Calle Romeria Del Rocio no 6
Post address:
296 40 Fuengirola, Spanien

Renter:
Fredrik Carlqvist
+46 725 76 38 00
fuengirola@quickoffice.se